Your Partner for Smart Factory
Innovative software development
___________________________________
When you want to take the full control over your factory floor production. Elco Solutions provides innovative software for connected factory
EXPLORE
Your Partner for Smart Factory
Innovative software development
___________________________________
When you want to take the full control over your factory floor production. Elco Solutions provides innovative software for connected factory
EXPLORE
Specific areas of expertise
Get optimized, stable, tested code that is easy to understand, maintain & reuse!
Embedded Linux
Elco Solutions Team can develop complete Linux board support Packages allowing our customers to stay focused on the development for their specific applications. We can help in the following areas: bootloader and Linux kernel porting, development of custom device drivers, system integration, boot time optimization, factory flashing and in-field system upgrade, support to application developers.
Application Development
Embedded software development takes in consideration hardware restrictions (e.g. memory, processing power, NAND flash as a storage medium). Elco Solutions has many years of experience in developing application software for embedded systems and takes on partial or full responsibility for application development. Customers could also use our competences to support their internal development team.
Network / Field Buses
Embedded systems often need to communicate with the outside world. We have already designed a variety of solutions for customers that are based on real-time Ethernet communication such as EtherCat, Profinet etc. Our expertise includes TCP/IP based protocols such as Modbus and peer to peer communication such as IO-Link.
Internet of Things
Communication is nowadays a must-have feature for most embedded systems in the industrial and home automation. Elco Solutions expertise in wireless and wired communication protocols ensures proper and efficient implementation of robust data collection systems. From Sensor and actuators nodes to the cloud Elco solutions offers a complete service from a single source for your IoT projects.
Quality is our business plan!
Don´t wait for opportunity. Contact us!
It is not the strongest of the species that survives, nor the most intelligent that survives. It is the one that is the most adaptable to change. All changes, even the most longed for, have their melancholy;
What we can do for you
Get optimized, stable, tested code that is easy to understand, maintain & reuse!
Overcome debug hurdles and solve design problems with consultants who have significant software development experience and technology expertise

Develop specifications, architectures & strategies as well as select OS and embedded processors
Design and develop HW and Software for Embedded Systems

Augment your staff with anywhere from one to 50 experienced software developers

Create a long-term outsourcing partnership that saves both time and money
Create optimum testing combination based on system requirements, technologies, and infrastructure

Define and execute unit testing

Automate test scripts

Perform HIL/SIL test and validation
Develop hardware and/or software prototypes for proof of concept

Evaluate feasibility and usability
Get a FREE, no-obligation consultation
Get a FREE, no-obligation 60-90 minute consultation. At no cost to you!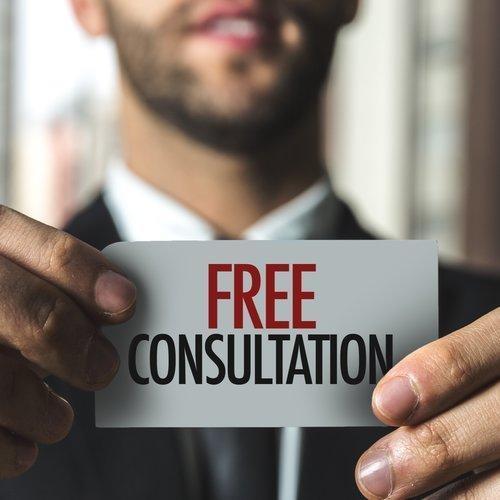 Check out our embedded consulting and development services with a FREE, no-obligation 60-90 minute consultation. At no cost to you, we will:
Assess the technical merit, feasibility and quality of your hardware and software design

Provide suggestions for improvement (simplification, optimization, new features, etc.)

Provide a budgetary price and schedule if you have a full specification

Answer your questions so you can assess how we can meet your budget, schedule, and technical requirements
Regardless of whether you choose to work with us, this session will give you valuable information about your hardware and software system and is entirely complimentary.
How to accelerate your project
Need debug help or other consulting? Want to quickly scale your development team? Looking for a full design/build? What about a prototype or test and validation? We offer all these services.
2 Get a FREE consultation
Let us walk through your hardware and software design, provide feedback, and discuss your consulting or development needs. This 60-90 minute consultation is entirely complimentary with no obligation.
3 Accelerate your development
Whether you work with us for consulting, development, test & validation, or prototyping, our services will save money and time to market. Take advantage of our broad experience and focused expertise to accelerate your embedded development.
DIGITAL TRANSFORMATION
Software is key for companies to surf the digital wave, whilst digital is the new normal – adapt or be disrupted.
Companies are either born-digital or are in the midst of a rapid digital transformation. Elco Solutions is helping organizations accelerate time to market, creating new products/services, driving operational efficiencies and delivering new client experiences.
About Elco Solutions
Elco Solutions is a privately owned company established in 2015 with a focus on  software development and digitalization services. Elco solutions covers the entire software development process from the communication layers up to the application layers. We provide a complete solution for embedded software focusing on automotive, factory automation and industrial communication systems. Our software experts support design and development of customer specific projects subject to customer coding guidelines.
Elco Solutions Tunisia
Immeuble B, 5éme étage, AFH/BC5
Centre Urbain Nord
1003 Tunis
Tunisia
Elco Solutions Germany
Esslinger Str. 7
70771 Leinfelden-Echterdingen
Germany