Unveiling the Future of Embedded Systems: Introducing Jacinto 7 Training Exclusively by Elco Solutions, a Texas Instruments Third-Party Partner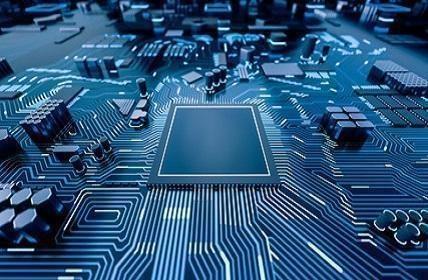 Introduction:
Welcome to a new era of innovation and excellence in embedded systems! Elco Solutions, in collaboration with Texas Instruments, is thrilled to announce the launch of our highly-anticipated Jacinto 7 Training. As the exclusive Texas Instruments third-party partner offering this cutting-edge training, we are excited to empower engineers, developers, and enthusiasts to unlock the full potential of Jacinto 7 processors. Let's embark on this transformative journey together and explore how this training will reshape the world of embedded systems.
Why Jacinto 7 Training Matters:
Jacinto 7 is a breakthrough platform that revolutionizes embedded systems, and understanding its capabilities is key to unleashing its full potential. Our comprehensive training equips you with the knowledge and skills required to tackle complex real-world challenges and harness the power of Jacinto 7 to its fullest extent. From automotive applications to industrial automation, medical devices to robotics, Jacinto 7 enables smarter, more efficient, and secure embedded solutions across diverse industries.
The Power of Partnership:
Being an esteemed third-party partner of Texas Instruments gives us a unique advantage. Our collaboration with TI allows us to gain insights directly from the creators of Jacinto 7, ensuring that our training is comprehensive, accurate, and up-to-date. Our trainers are experts in the field, offering hands-on experience and practical knowledge, setting you up for success in your projects
What to Expect from Jacinto 7 Training:
Our training curriculum is thoughtfully designed to cater to beginners and experienced developers alike. With a blend of theoretical concepts and practical applications, we take you through the intricacies of Jacinto 7 processors. Here's what you can expect:
In-Depth Technical Insights: Understand the architecture, features, and functionalities of Jacinto 7 processors, diving deep into the core technologies that set it apart.

Real-world Project Implementations: Work on hands-on projects and case studies to apply your learning to practical scenarios, making you proficient in tackling real-world challenges.

Optimized Software Development: Learn how to optimize software for Jacinto 7, ensuring efficient resource utilization and maximum performance.

Multimedia and Connectivity Solutions: Harness the power of multimedia and connectivity capabilities of Jacinto 7 to build sophisticated, feature-rich applications.

Safety and Security Fundamentals: Discover how to integrate safety and security measures into your embedded systems, ensuring compliance with industry standards.
The Elco Solutions Difference:
At Elco Solutions, we are passionate about empowering the engineering community with the latest technologies. Our commitment to excellence and customer satisfaction drives us to deliver exceptional training experiences. When you choose Elco Solutions, you choose:
Unparalleled Expertise: Our trainers are industry veterans and technology enthusiasts with extensive experience in embedded systems development.

Customized Training Solutions: We offer both on-site and online training options, ensuring flexibility and convenience for your team.

Ongoing Support: Our relationship with you doesn't end with the training. We provide continuous support, helping you implement your learnings effectively.
Join the Jacinto 7 Revolution:
Are you ready to embrace the future of embedded systems? Enroll in our Jacinto 7 Training today and embark on a transformative journey that will open doors to a world of possibilities. Whether you are an individual developer, a startup, or a large corporation, Elco Solutions has the expertise and resources to elevate your skills and amplify your success. Don't miss this exclusive opportunity to work with Texas Instruments' third-party partner for Jacinto 7 training. Together, let's shape the future of embedded systems!

Check out our website to learn more about our new training: ElcoSolutions - Jacinto 7 Training (elco-solutions.de)